Make Our Farm Your Farm!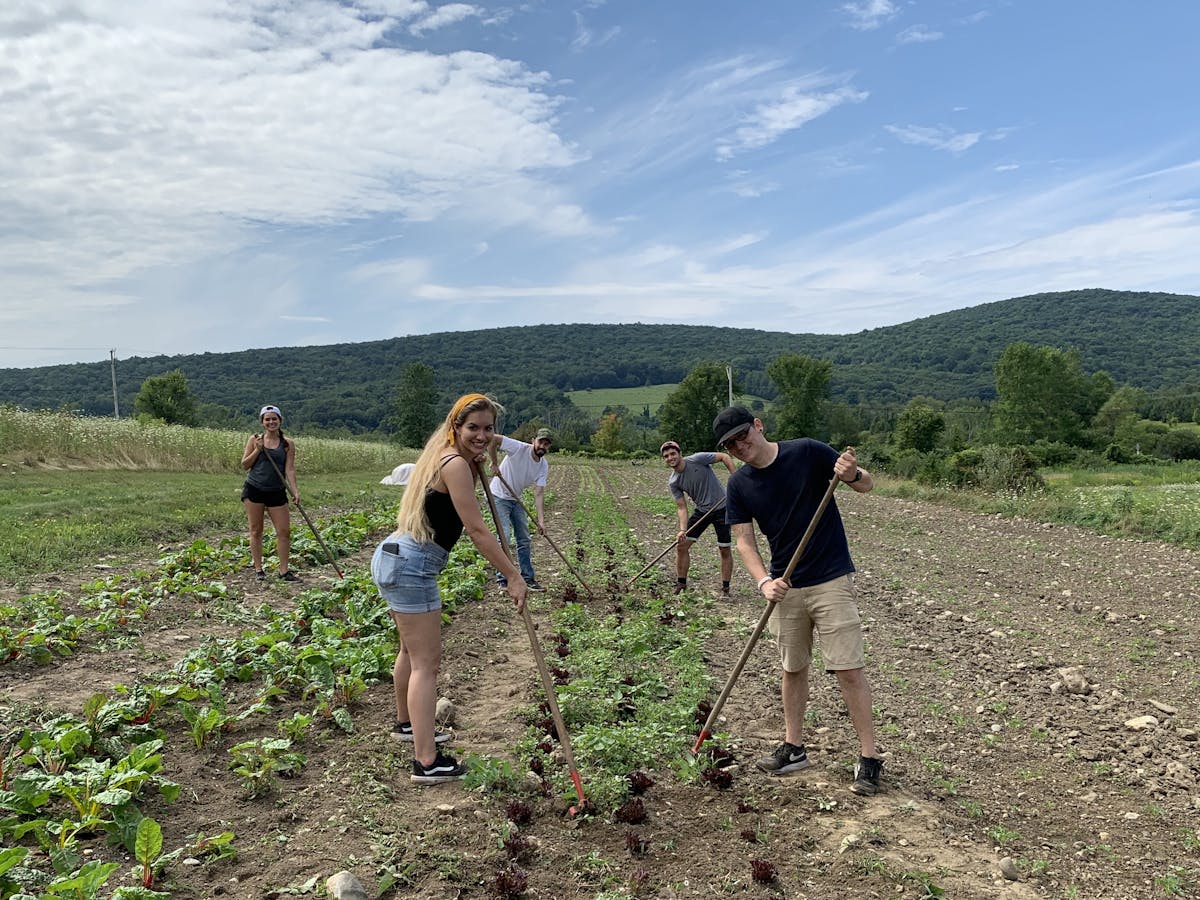 Rock Steady Farm & Flowers, a local farm in upstate New York, is one of our closest partners and we're proud to serve their produce for a whole bunch of reasons: we know all of their names (and they know ours), our team has spent time helping them grow the produce we serve (thanks for the farm schooling), and most importantly, as a women and queer run cooperative they are breaking down barriers and creating opportunity for an underrepresented group in agriculture - we respect that.
They are wonderful stewards of the land who practice holistic, regenerative farming, and are deeply committed to working on the problems within the food system that they participate in. Aside from providing a sustainable alternative to the generally disconnected and global way we usually shop for food through their CSA program, Rock Steady is actively creating a path towards food justice in New York City with their Food Access Fund.
We couldn't be prouder of neighbors to the north, and we are so happy that our Carmine St. location will be a CSA pickup site again this year! For those of you who need a primer on the CSA model and how it brings us closer to a more sustainable and just food system, read on!
CSAs are a direct partnership between farmers and the community they feed. As a member of that partnership you purchase a share of the harvest and pick up your portion each week. You can choose between a Full or Half sized Vegetable Share, and select optional add-ons such as Fruit, Eggs, Meat, Cheese or Yogurt. Sliding scale pricing and flexible payment plans are available to lower the financial barrier to fresh, local produce.
You can read more about how your CSA membership helps the local economy, your body, and our planet on Rock Steady's website.
As a business working inside a food system in need of serious change, we see it as our responsibility to actively support the food justice movement and to participate in models that promote physical, environmental, and economic health. Rock Steady gives us a chance to do that and we couldn't be more grateful. Please consider supporting them by joining their CSA, and choose to pick up at The Grey Dog Carmine!
See you Wednesdays from June through October,
Lovingly, Your Friends at The Grey Dog